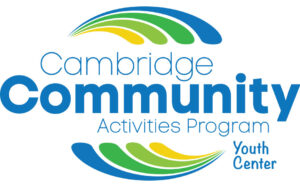 Grades: 5 – 8 Cambridge Students (Current 22-23 School Year)
Fee: FREE *Students must have a registration form and signed code of conduct on file to attend the Youth Center.
The Youth Center will be closed on the following dates:
January 16, February 20, March 3, 27-31, April 7, May 29,  and June 5, 2023
Located in the NMS, the Youth Center offers a safe place for youth to participate in positive social, recreational, educational, and community service activities under the supervision of professional staff. Each day includes a free healthy snack thanks to a generous grant from the Cambridge Foundation. Activities include: open gym, themed activities, DIY, STEAM activities, video games, Foosball, board & card games, football, movies, outdoor games & activities, field trips, ping pong, basketball, computers, socializing with friends, and filtered internet.
During School Year
Sun

CLOSED
Mon

3:00 p.m. - 6:00 p.m.
Tue

3:00 p.m. - 6:00 p.m.
Wed

3:00 p.m. - 6:00 p.m.
Thu

3:00 p.m. - 6:00 p.m.
Fri

3:00 p.m. - 6:00 p.m.
Sat

CLOSED
Students must have a registration form and signed
Code of Conduct on file to attend the Youth Center