Dates: Tuesdays & Thursdays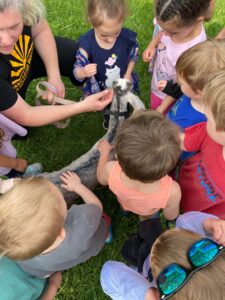 Time: 8:30 a.m.- 10:30 a.m.
Ages: 3-4 years
Location: CAP CARE room
Instructor: Kristin Stockwell, Certified Teacher
Designed to give children an opportunity to explore, invent, discover, create, share, and learn with other children. Every class will be divided into structured and open ended learning while
focusing on fun. Free play, circle time, music, art, enrichment, story time, and movement will be incorporated every week in various ways. Children will develop social skills and independence while parents are free to run errands feeling confident their child is in a safe environment.  It is recommended that children be potty trained to attend First Friends. Min 5 / Max 10
November 1 – December 15

(no class 11/24)
Dates: Tuesdays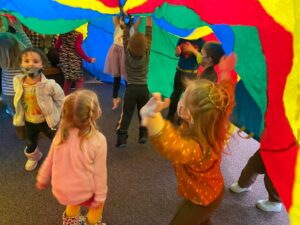 Time: 5:30 p.m.-6:15 p.m.
Ages: 3-5 years
Location: CES gym
This class is an introduction to sports and physical activities.  Kiddos will learn basic skills in teamwork, sportsmanship, sharing, listening, and friendships. Skills are taught through fun games and drills while also building fundamentals in balance and coordination. This program is a drop off program, parents are encouraged to not remain onsite with kiddos.
Dates: Thursdays
June 15th & 29th
July 13th & 27th
August 10th & 24th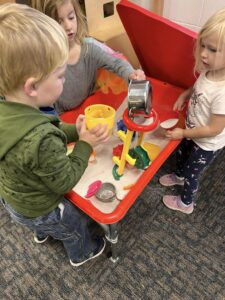 Time: 9:00 a.m. - 11:00 a.m.
Ages: 3-5 years
Location: CAP CARE
Instructor: Gabby Stachel
Fee: $15 R/ $20 NR
Get your preschooler outside for this summer playtime group. We will have open ended art, games, snacks, and fun at every class. Please apply sunscreen & bug spray prior to class.