Ladies Day Away
Dates: Saturdays,  October 22, November 19, December 10, January 28, February 18
Time:  8:00 a.m. – 3:00 p.m.
Location:  CHS IMC
Fee: FREE
Have you ever wanted a day to just get away and do your own thing? We're providing the location; you provide the activity. Quilting, scrapbooking, knitting, sewing, crafting, painting, reading, etc. Come for a couple hours, or join us for the whole day. A quiet area with computers will be available if you'd like to get some work or studying done…away from home.
Days: Mondays, Wednesdays, & Fridays (ongoing) (no class 11/25, 12/23, 12/30)
Time: 9:00 a.m. – 9:45 a.m.
Location: NMS Historical Gym
Fee:  FREE
A great chance to stretch and strengthen your muscles! Chairs will be available for balance and also for those who prefer to do exercises sitting down. An instructor will be there if you desire to assist you with cardiovascular exercise, increased flexibility and coordination as well as provide a positive social environment.
Date: Saturday, September 24th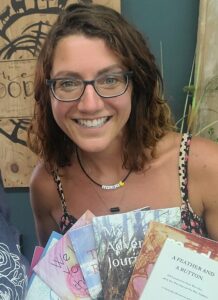 Time: 9:00 a.m.- 3:30 p.m.
Location: CES Library
Fee: $50R/ $60 NR
Nurtured heart log
Attention Parents, Educators, Caregivers, and anyone in-between:
Do you want to find joy even in the hard times as a parent? Do you want to look forward to going to work each day? Do you feel stuck? In need of some simple, concrete strategies? You will leave this training with the tools to create a happier and calmer environment wherever you are.
With the school-year just beginning, we thought now would be a great time to offer an in-depth training from CAP CARE teacher, Advanced Nurtured Heart Approach Trainer and Nationally Certified Counselor, Robin Marsden.
Join Robin Marsden MS NCC for an in-depth Nurtured Heart Approach Training on
-Learn to avoid common discipline errors that may end up increasing negative behaviors.
-Learn ways to see and acknowledge what is going well for you, your child, your student, etc.
-Learn the importance of limit-setting and how to create boundaries.
"My goal is to help you to shift your focus and see and be grateful for what is, not what you think should be." -Robin