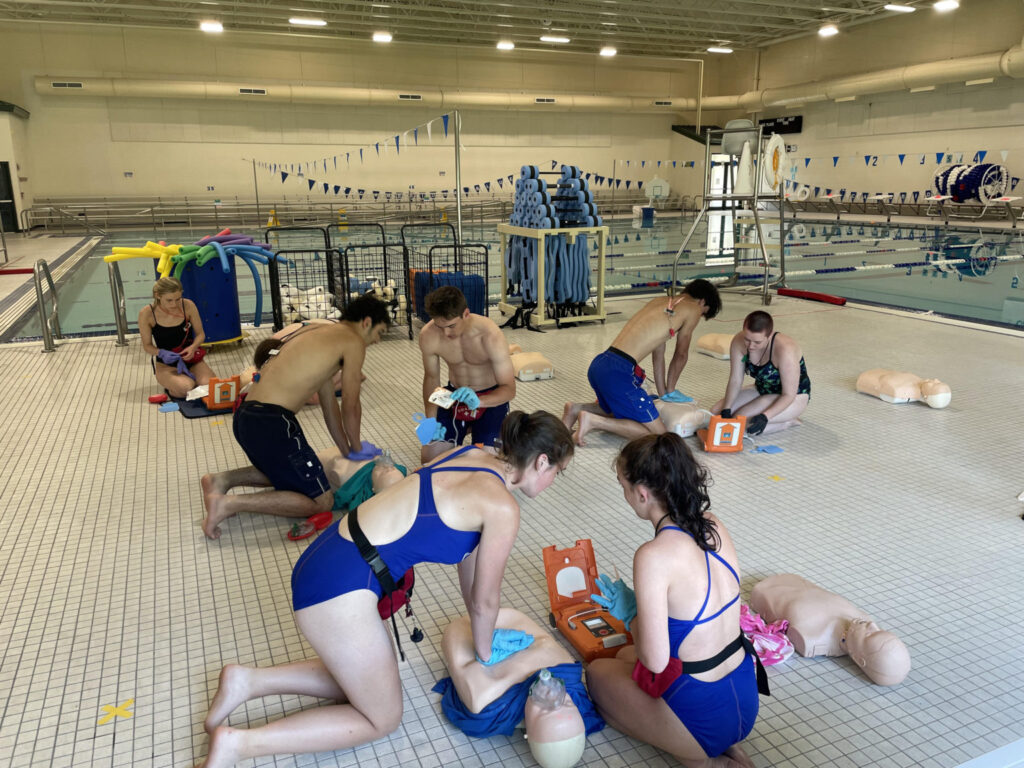 New-August Class:
August 4, 4pm-8pm

August 5-6,  8am - 4pm
Ages: 15 & up
Participants must be 15 years old prior to the last day of the class. The age requirement is set by the American Red Cross; therefore, exceptions cannot be made.
Fee: $250
This Lifeguard course is a Blended Learning class meaning that 10 days prior to the first day of the course, an email will be sent out with information on how to complete the online portion. The American Red Cross estimates that the online portion will take about 8 hours to complete. The online portion must be completed prior to the start of in-person training. Refunds will not be given for failure to complete the online portion in time.
Individuals must pass a skill test including:
300 yard swim- 100 yards front crawl, 100 yards breaststroke, 100 yards of either front crawl or breaststroke
Swim 20 yard approach, retrieve 10 pound brick from bottom of pool and return back 20 yards to starting point without the use of goggles
Tread water for 2 minutes
Failing to pass any portion of the skill test will result in being unable to continue with the rest of the course.
Participants MUST attend all dates and times. No exceptions! Minimum 6 participants.