Dates: (On-going class, join anytime)
Monday & Wednesday:  6:00pm – 7:00pm
Saturday: 8:15 a.m. – 9:15 a.m.
Location: Nikolay Middle School, Historical Gym
Fee: (Includes Jazzercise classes at Cambridge, Jefferson, Edgerton, and Online Livestream classes)
Single or Trial Class: $15
5 class pass: $55 (2 month expiration)
1 month unlimited class pass: $60 or $53 with auto-pay option
Jazzercise membership includes a variety of workout formats. Classes include both high and low impact options, which make the classes suitable for all ages and fitness levels.
• Dance Mixx – High intensity workout that mixes dance-based cardio with strength training.
• Fusion – This circuit-based High Intensity Interval Training (HiiT) class fuses cardio pumping dance moves with muscle work.
• Strength60 – A full class of fat-burning, muscle-building balance work.
Participants are asked to bring a mat and hand weights.
Check out our class Facebook page for the latest, up to date information:
Or call Franchised Instructor, Christine Kenseth, (608) 201-9236.
Register anytime at any class or by phone (608) 201-9236.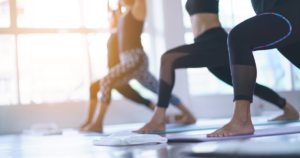 Session 1: 10/13/23 - 11/17/23
Days: Fridays
Time: 8:30 a.m. – 9:30 a.m.
Fee: $60 R / $70 NR
Registration Deadline: 10/6/23
Session 2: 12/1/23 - 1/19/24
Days: Fridays
Time: 8:30 a.m. - 9:30 a.m.
Fee: $60 R / $70 NR
Registration Deadline: 11/24/23
Pool Deck Yoga: Pool deck yoga combines the tranquility of yoga with the soothing ambiance of a poolside setting. Participants perform a variety of yoga poses and stretches on the pool deck, taking advantage of the serene surroundings and gentle sounds of water. This low-impact and accessible form of exercise promotes relaxation, balance, and mindfulness while providing a unique and enjoyable experience.
Location: CES Pool Deck
Equipment needs/desires: Please have a yoga mat, blanket or towel, and a water bottle and if you would like, 2 blocks and a strap.  (Note: Not required but beneficial.  A belt can be a great substitute for a strap.)
About Marie Brown:
Marie Brown is a local Cambridge resident, yoga instructor (RYT-200), mother, golf coach and graphic designer who uses meditation and movement to keep herself centered through it all.
If this now falls under Karen's duties, please forward to her.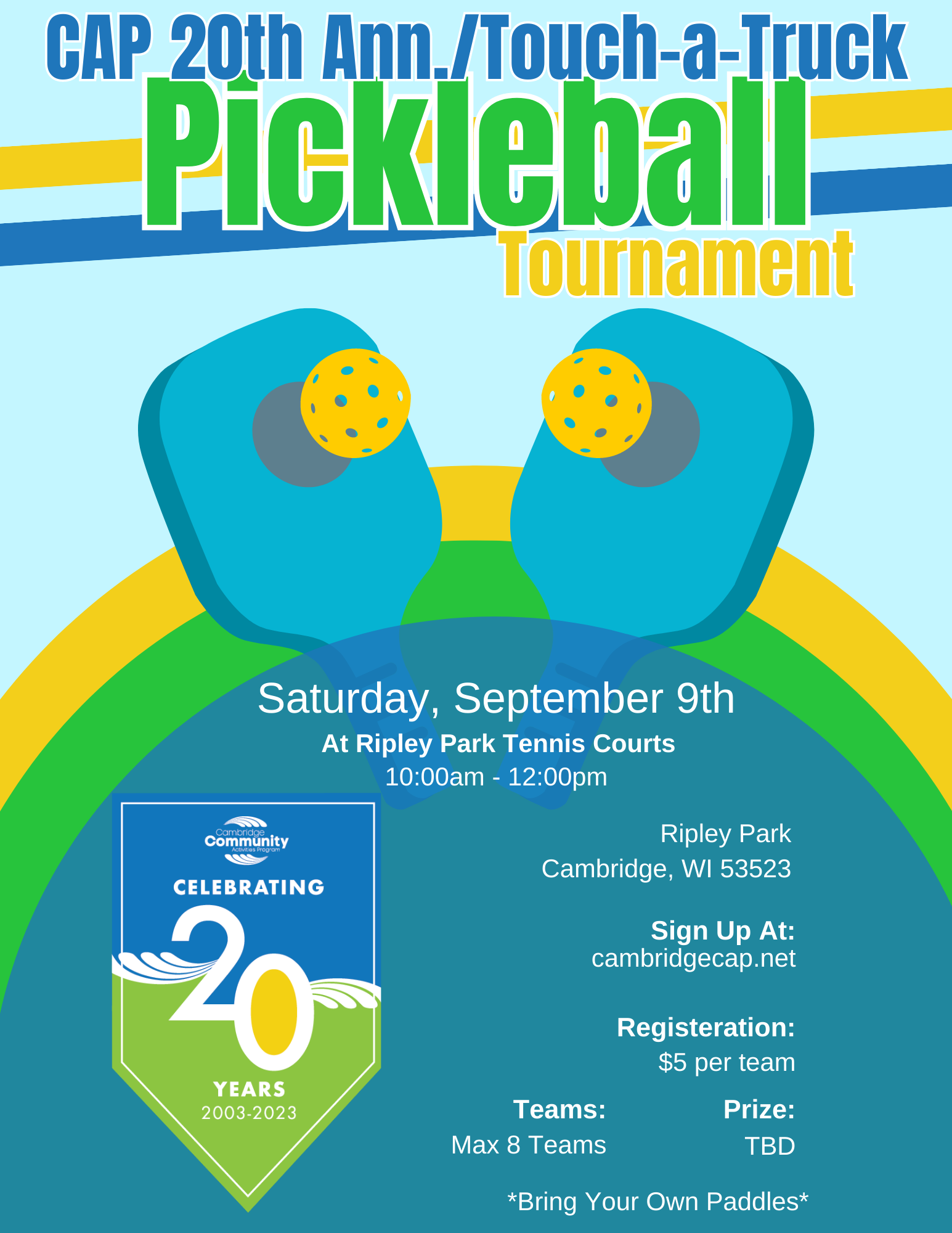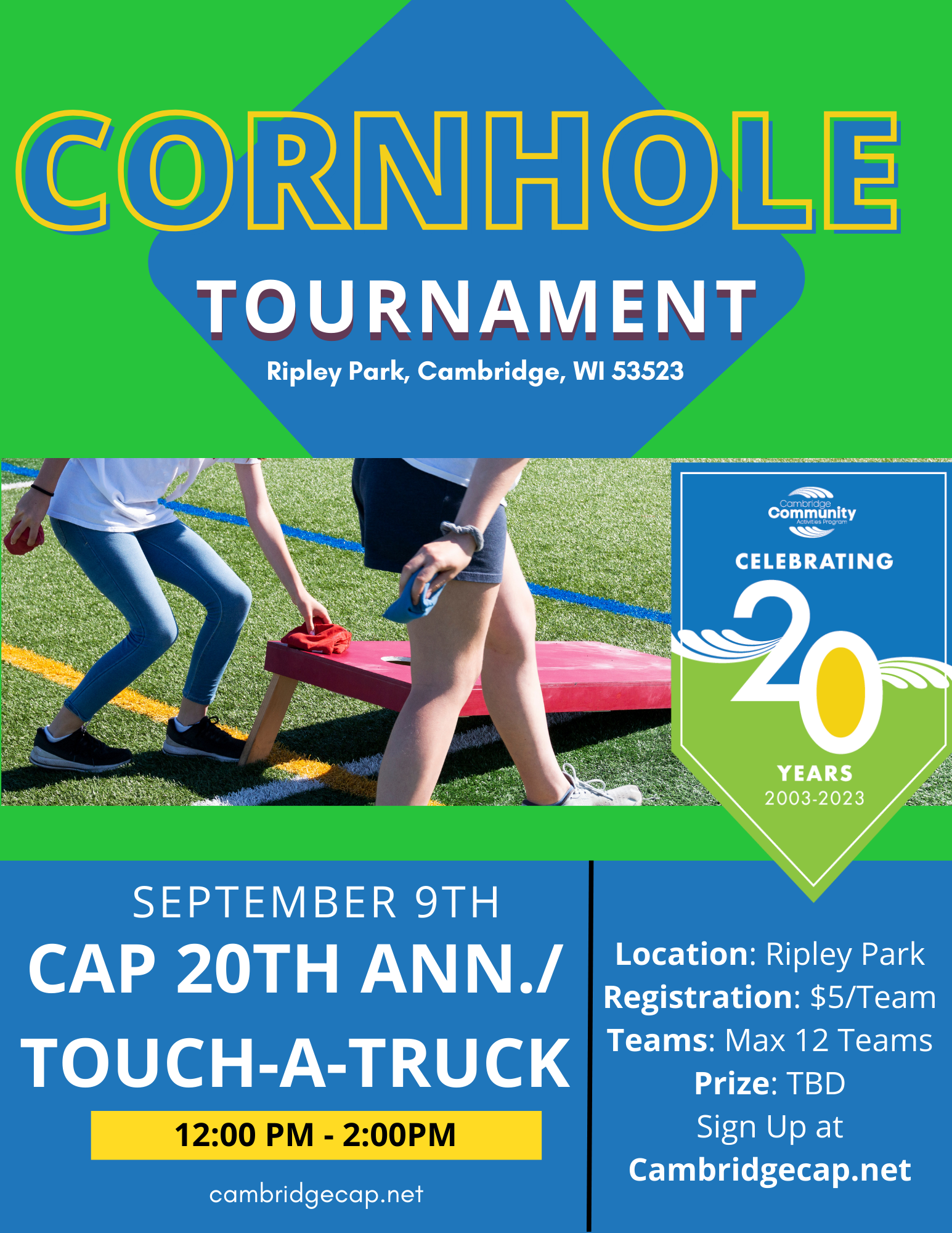 Dates: September 8, 2023
Location: Ripley Park; Tennis Courts
Fee: $5/Team
Prize: TBD
Times: 10:00 AM - 12:00 PM (Pickleball) and 12:00 PM - 2:00 PM (Cornhole)
Come join the festivities at the Touch-A-Truck/ CAP's 20th Anniversary Event on September 9th, 2023 by joining either the Cornhole or Pickleball Tournament. Both tournaments are $5 per team with a single elimination. So sign on up, enjoy some good times by playing a couple of games as well as this wonderful event!