The Cambridge Food Pantry will be open by appointment:
February 1
February 8
February 15
February 22
March 1
March 8
March 15
March 22
The food pantry will be closed the last week in March.
Please call or email the food pantry with questions or to make an appointment!
(608)423-8142 or [email protected]12.wi.us
Beginning October 5
The Cambridge Food Pantry will be
OPEN WEDNESDAYS
from 4:00-6:30 pm
BY APPOINTMENT ONLY!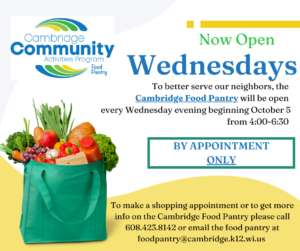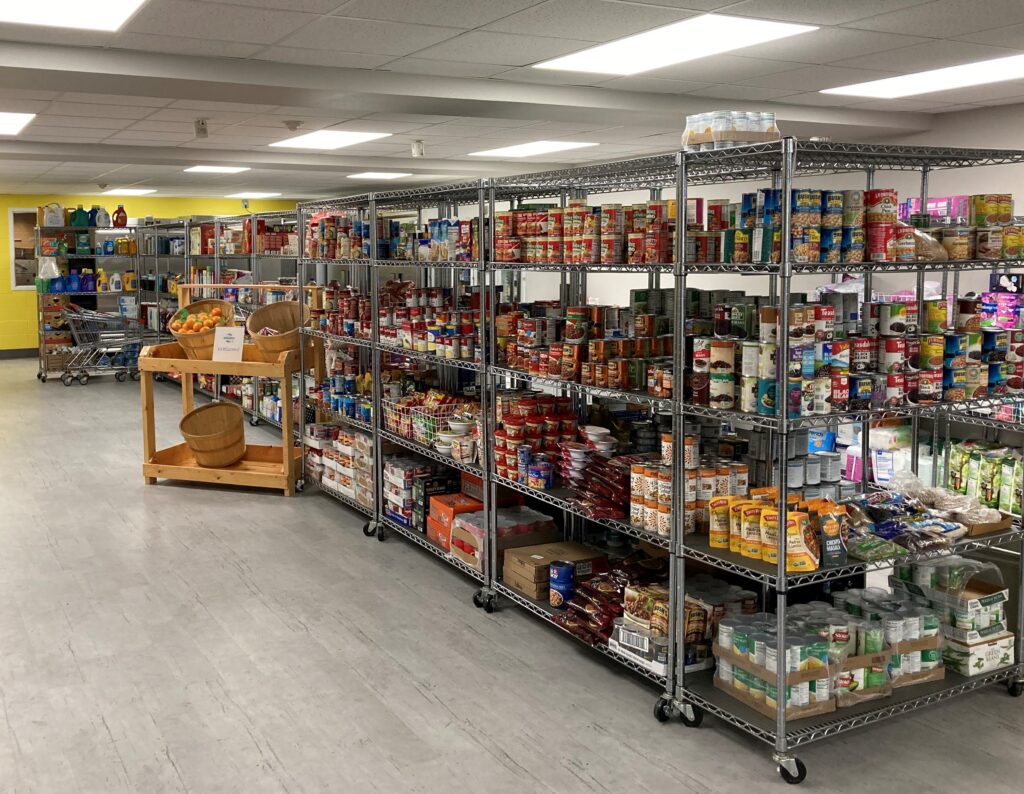 Donations are critical for the Cambridge Food Pantry. We rely on the generous donations from individuals, organizations, and businesses to purchase food and supplies for clients.
Are you interested in making a monetary donation?
Staffed hours vary. Please call the Cambridge Food Pantry at (608) 423-8142 for more information.
---
The goal of the Cambridge Food Pantry and Resource Center is to strengthen the personal economic and social well-being of residents of the School District of Cambridge. 
Treat everyone with dignity, respect, and compassion.
Please arrive no more than 15 minutes before open hours.
Clients are allowed to shop every other week.
Clients must be residents of the Cambridge School District and show proof of residency upon first visit.
Clients are required to bring a photo id each visit.
Please refrain from cell phone use during shopping hours.
Please be considerate of others and take only the resources you need.
The Pantry will try to connect you with other resources such as, the Cambridge Area Resource Team, energy or housing assistance.
The Pantry does not have gas vouchers or cash.
It is against the LAW to sell, exchange, or abuse any items you receive from the Pantry.
The Pantry will refuse service to anyone that is belligerent or under the influence of drugs or alcohol.