Spring Break Camp is a child care program operated by CAP CARE, a state licensed group child care facility, offered over the Cambridge School District spring break  for children in grades 3K – 4th grade. CAP CARE is located in the Cambridge Elementary School. Registration for Spring Break Camp will open March 1st for those families not already enrolled in CAP CARE. Contact CAP CARE at [email protected] or call CAP CARE directly at (608) 423-8044 to register.
March 27th-31st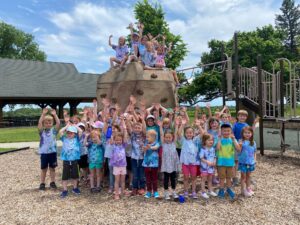 Fees
3yr $250 R/ $195 NR
4yr- 11 yr $180 R / $270 NR
Hours of care
Monday-Friday
6:00 a.m. – 6:00 p.m.
We are excited for spring break this year! For spring break we are planning activities, games, crafts, cooking and STEM projects. We will also have a day of swimming at the Cambridge Pool followed by a movie, and take a trip to Westside park.
Minimum of 10 participants.
Special Activities:
Swimming at Cambridge Community Pool
Movie in the Little Theater
Walking trip to Westside Park
Sack lunch
Water bottle
Change of clothes
Appropriate clothing for the days activities (example: tennis shoes, swim suit, towel)
Change of clothes